Self Care…that includes ice cream 🙂   
This post is sponsored by Halo Top® . All thoughts and opinions are my own.
I think that self care is highly subjective, and this season in my life it's looking a whole lot of unwinding after the kids go down.  It looks like me with a good book, show, or just simply enjoying silence all with my favorite Halo Top® Pints: Light Ice Cream.  It's creamy, delicious and guess what? It is lower in calories and a good source of protein! Take ice cream off the no no list, because this is legit.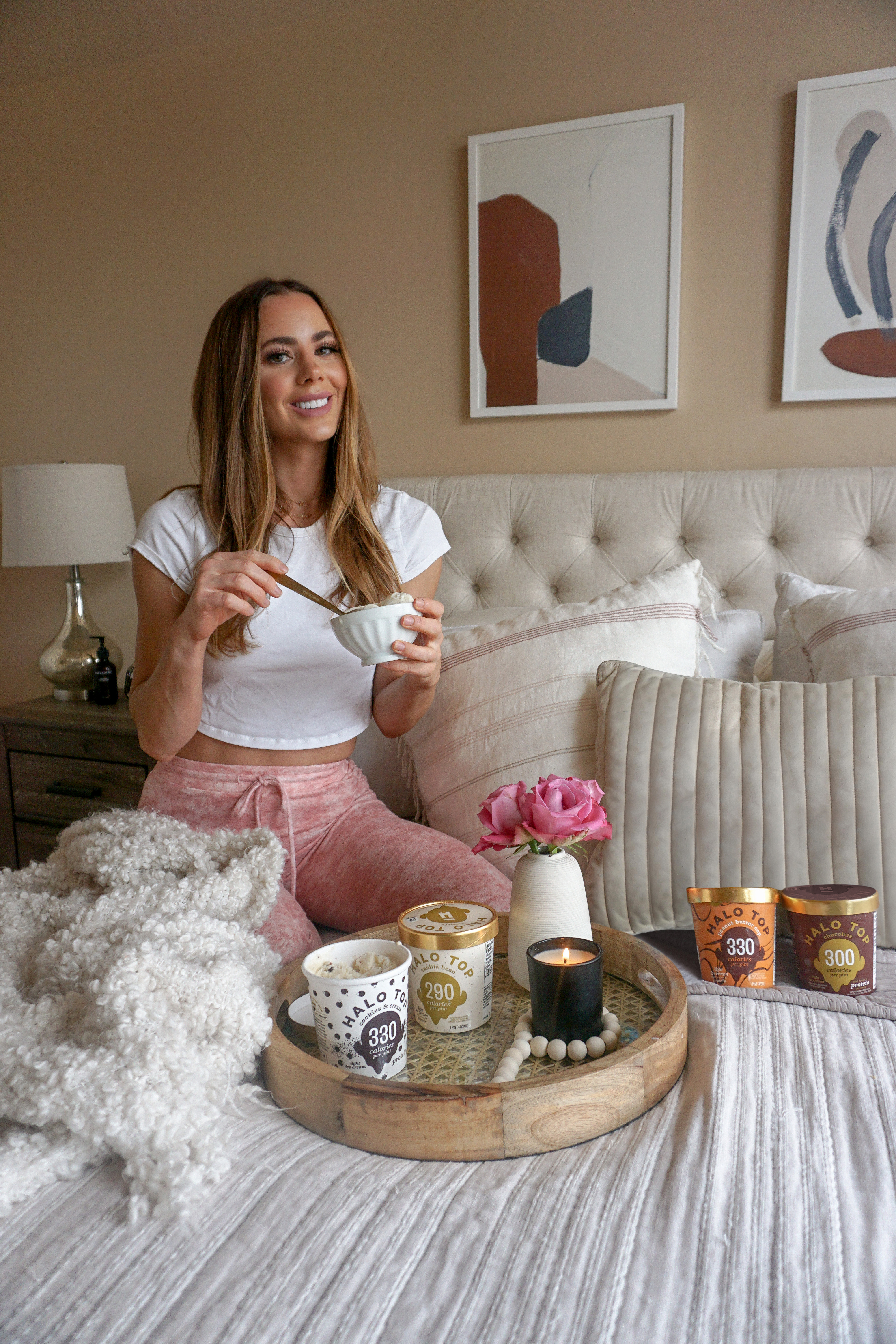 They have all sorts of different flavors and types to choose from.  Here's what they have, k?  That you need to check out.
Halo Top® Keto: Frozen Dessert 
Halo Top® Non-Dairy: Frozen Dessert 
Halo Top® Keto Pops: Frozen Dessert (COMING IN APRIL!)
Halo Top® Fruit Pops: Fruit Bars (COMING IN APRIL!)
I'm so excited for the fruit bars! They are coming to Walmart in April! They have 50% less sugar and fewer calories and are made with real fruit.